Digital workplace solutions to build a safe and productive work environment
Cloud services, and mobile are important aspects of the digital workspace, as those technologies can help remove barriers from communication and collaboration, and ensure that company information is available remotely 24/7. BVeU helps you improve work environment, safety and productivity through knowledge sharing, easy access to digital contents, process streamlining, and employee engagement.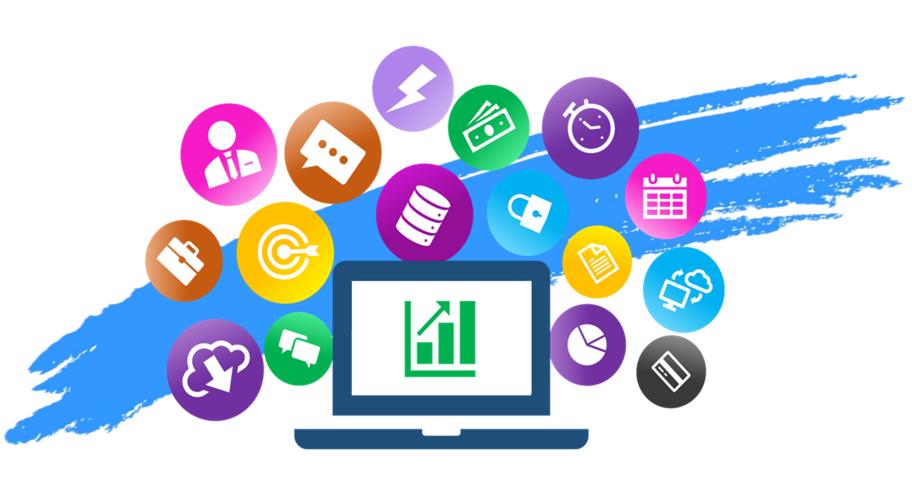 With rapid globalization, companies are embressing digitization to improve safety, productivity, knowldge sharing, and collaboration among the stakeholders. Digital signage, digital content management, and workplace safety solutions are powerful tools in today's workplace to bring in those improvements.
Access to information from anytime-anywhere, and repeated visual exposure can influence behaviour and decision-making of viewers. You can inform, reinforce knowledge and inspire your viewers with these tools to boost productivity and create a welcoming environment. Resulting in a productive, safe and efiicient workspace and leading to better profits.
The digital workplace exists on a spectrum of digital transformation and can include initiatives such as:
Implementing a paperless office, which focuses on replacing papers with digital contents.
Records management software that can forward reports to the correct repository and replace the physical filing process.
Visual tools, such as digital signages to convey internal communication or share information related to product, safety, process and procedures, brand promotions, etc.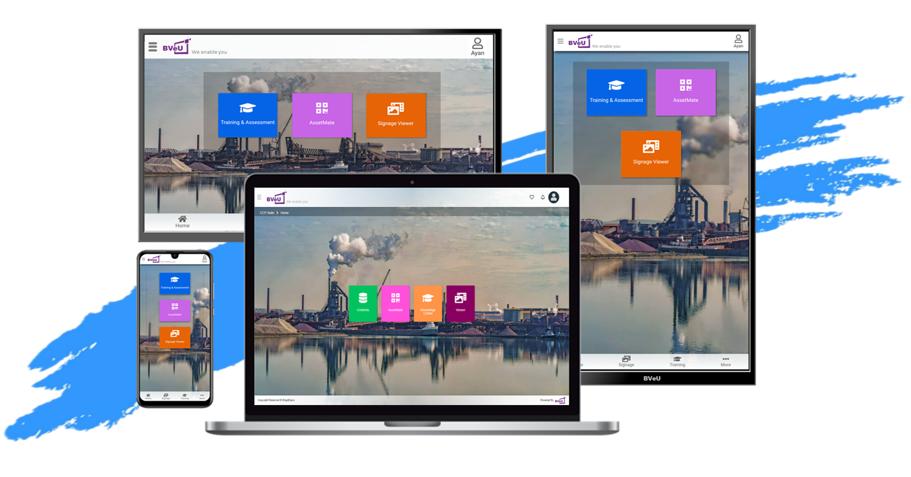 When it comes to digital workspace... one price doesn't fit all. Your business, workforce, environment, and goals are unique. We bring in a platform that is a powerful, yet flexible to be build to suite your requirement. And we'll work closely with you to make that happen.
BVeU is comprehensive collection of digital tools for managing your contents for knowledge, safety, and assets digitally, and making them accessible to your target users through various applications. BVeU Interfaces with virtually any of your digital data or content source securely and easily from anywhere.
Not only the tools, we also provide you contents customized to your requirement, and get your physical contents digitized. We will work closely with you to understand your needs and objectives, and provide a turnkey solution that are perfect for you.
With BVeU platform you can:
Implement Digital Signage and Vidoe walls for publishing your contents
Conduct training for your workforce, visitors, contractors from anywhere-anytime
Audit assets, record observations or incidents in a safety management system, and access contents (SOP, training material, maintenance manuals) related your assets instantly
Create and automate LOTO process
Manage documents, provide easy access to employees

BVeU Digital Contents
We create digital contents for safety, efficient operation, emergency response and more in 2D, 3D animation formats. The contents are designed for your workers to get trained, reinforce safety behaviour, and access in "moment of need".
These contents are customized for your objectives, environment, and consistent throughout your organization to standardize safety practices across borders, independent of language, qualification or cultural variation.
We work closely with you to develop contents for a Better environmental controls, smarter operation, and higher standard of safety, which will help you improve behaviour of workers towards a healthier, safer and productive work environment.
Pricing Overview
*Except Contents and hardware products, all prices are indicated for annual maintenance cost (AMC) in INR

Copyright Reserved © BRiGS ESPRO Pvt Ltd