Digital Signage is a powerful tool to influence behaviour and decision-making of viewers. You can inform, educate and inspire your viewers with engaging contents, to boost safety, productivity and create a welcoming environment.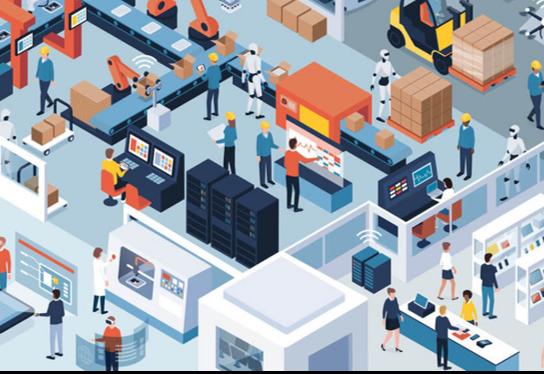 Your organizational goals and objectives should play a big role in the decision to invest in digital signage infrastructure. You need to decide which problem you are trying to solve, where and how you will use the technology. Common use cases include:
Internal training and knowledge reinforcement

Located in areas of your training centre, office, that face internal users, this digital signage communicates things like safety guidelines, training contents on emergency response, dos and don'ts, best practices, operational procedures, etc.

Internal Communications

Located in areas of your office that face internal users, this digital signage communicates things like operational announcements, personnel updates, company events, and policy changes.

Visitor Training, Kiosks

Touchscreen Digital signage, and kiosks located at visitor reception can be an excellent medium for training and communicating safety and procedural requirements for your visitors. This signages also can be integrated with card scanner, camera and printer for visitor identification and gate pass printing.
Self-service screens, menus, and map information are incredibly helpful for providing your customers with a self-guided process.

Advertising

Digital signage can be an excellent medium to inform your prospective customers and existing clients about new products, temporary promotions, and persuasive offers from your company. A captive audience in a line or waiting room may have idle time to watch a whiteboarding video or product demo about your company that they might otherwise not watch.

Video Walls

Large-format digital signage displays add major appeal to high-traffic areas. Statutory requirements such as live pollution control information, safety guidelines, along with Promotional advertising can be combined to provide the ambiance and experience your business desires.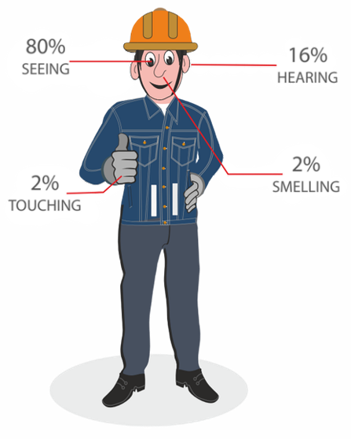 Humans beings are visual creatures. We are geared to perceive our environment through our primary sense: Vision - A human being see, interpret and catalog enormous amount of data through visual sense every day. Typically, 80% of what we learn is through visual.
Visual communication is the most effective way to communicate important and critical information. Every information that is needed to understand the workplace and to operate safely and effectively should be communicated visually.
With Digital signage you can:
Influence behaviour and decision-making of viewers

You can inform, reinforce knowledge and inspire your viewers with engaging contents, to boost productivity and create a welcoming environment.

Enhance your safety and emergency response process

In case of an emergency, you need to quickly notify your entire staff. With the help of digital signage content, you can create a comprehensive emergency communication plan and update information on various screens throughout your facility. Important safety and emergency messages are simply and efficiently distributed.

Share company memos, and recognitions

Via digital screens mounted in employee areas including lounges and break-rooms. It's not only quick and efficient but improves communication and workplace morale.

Flexible, Diverse, yet Easy
Digital signage is a flexible, diverse and powerful visual tool to communicate and inform your viewers, and keep them engaged in long term. Digital signage software gives the flexibility to manage, control and publish content, from your fingertips anywhere-anytime.
Ease of Use:

Intuitive UI, can operate without need of any technical knowledge. Easy onboarding process, content creation, addition, maintenance, template building, and scheduling in just few clicks. And we are always available for user training, and ongoing support to ensure successful technology adoption.

Platform infrastructure:

We support customized back-end implementation to suit your organization requirement, either On-Premise, Hybrid or Cloud. Also, Digital signage typically requires the display to be on 24/7, whereas your standard off-the-shelf consumer TV is only designed to be powered on for a few hours a day. Our commercial grade digital signage is designed to run continuously in a hursh environment.

Features and Functionality:

Assigning members, scheduling content, group displays, widget's integrations, templates, support for text, videos, various document formats, youtube, and virtually any content source, emergency notification, and many more..
Sample Template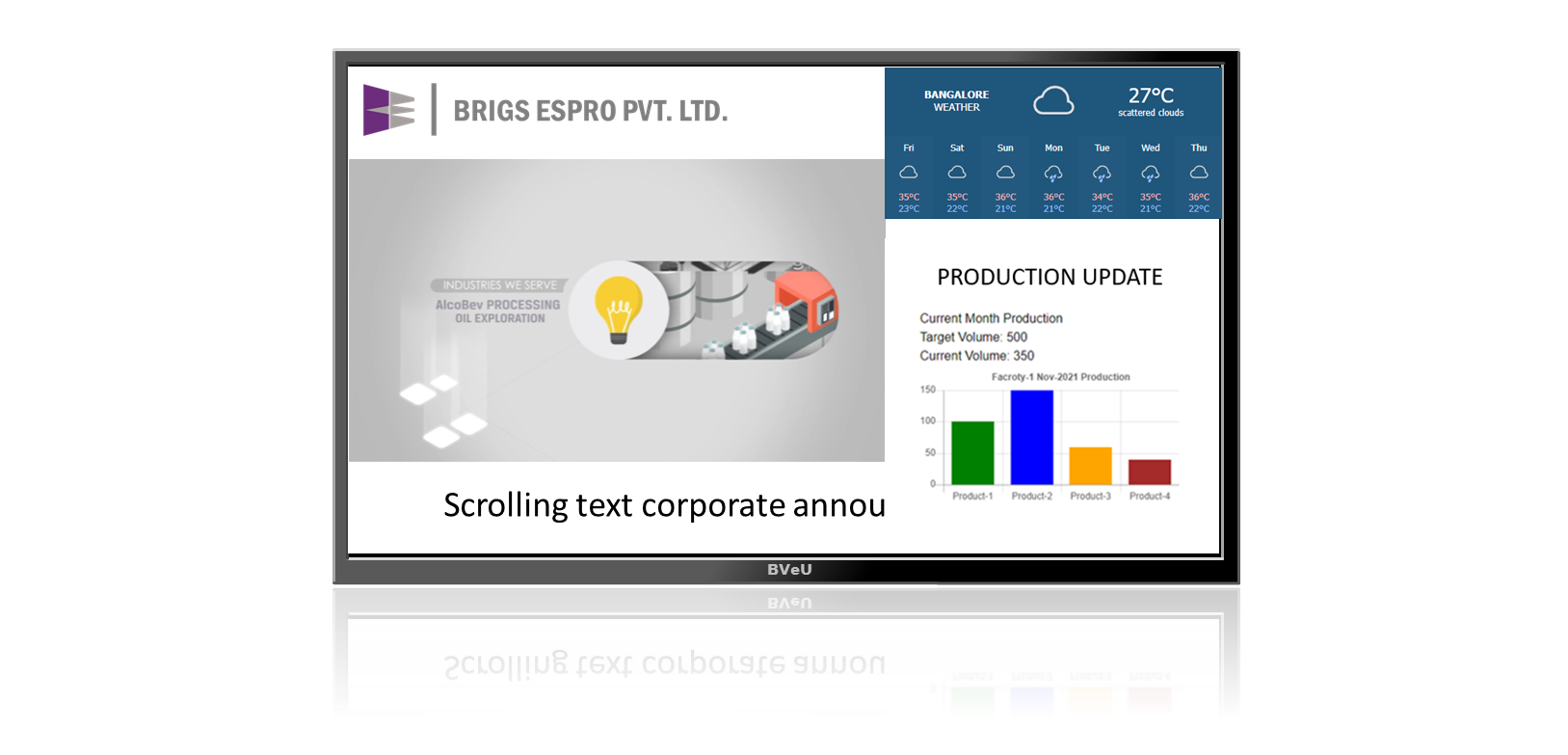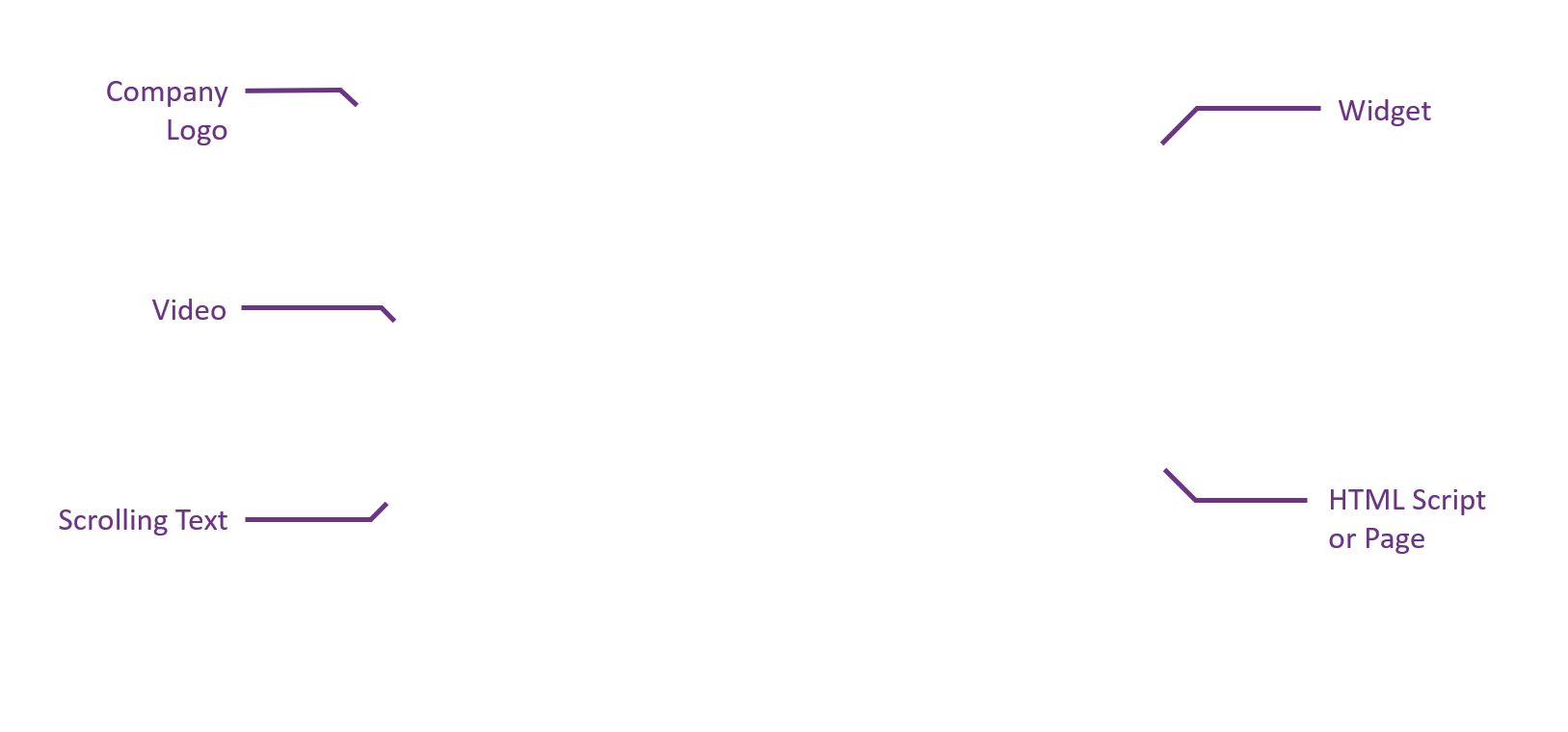 DigiVeU Contents
We create digital contents for safety, efficient operation, emergency response and more in 2D, 3D animation formats. The contents are designed for your workers to get trained, reinforce safety behaviour, and access in "moment of need".
These contents are customized for your objectives, environment, and consistent throughout your organization to standardize safety practices across borders, independent of language, qualification or cultural variation.
We work closely with you to develop contents for a Better environmental controls, smarter operation, and higher standard of safety, which will help you improve behaviour of workers towards a healthier, safer and productive work environment.

Copyright Reserved © BRiGS ESPRO Pvt Ltd