Online training tool for your worker, contractor, visitor traning
Operations, safety, and behavioural trainings help establish a efficient and safe work culture in which employees themselves help promote proper work and safety procedures while on the job. It is important that new employees, contractors, and visitors be properly trained and embrace the importance of your workplace culture.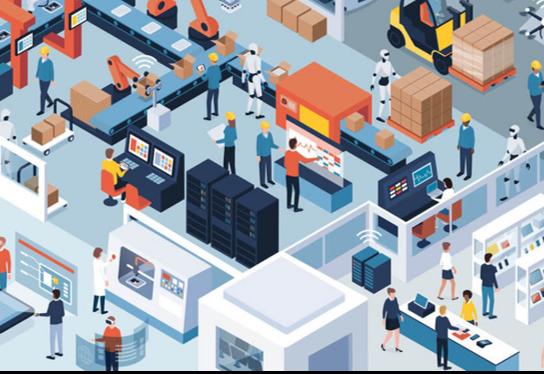 Your organizational goals and objectives should play a big role in the decision to invest in training infrastructure. You need to decide which problem you are trying to solve, where and how you will use the technology. Common use cases include:
Classroom training

Located in areas of your training centre, office, that face internal users. This system can be combination of large screen displays / projection from computers, in sync with handheld devices with users, to conduct training on safety guidelines, contents on emergency response, dos and don'ts, best practices, operational procedures, etc.

On-job training

Hand-held devices at job location available to workers, used to instantly access standard operational procedures, maintenance manuals etc.

Visitor, contractor, Training-Kiosks

Touchscreen kiosks and tablets located at visitor reception can be an excellent medium for training and communicating safety and procedural requirements for your visitors.
Orientation course, does and don'ts, workplace information are incredibly helpful for providing your customers with a self-guided process.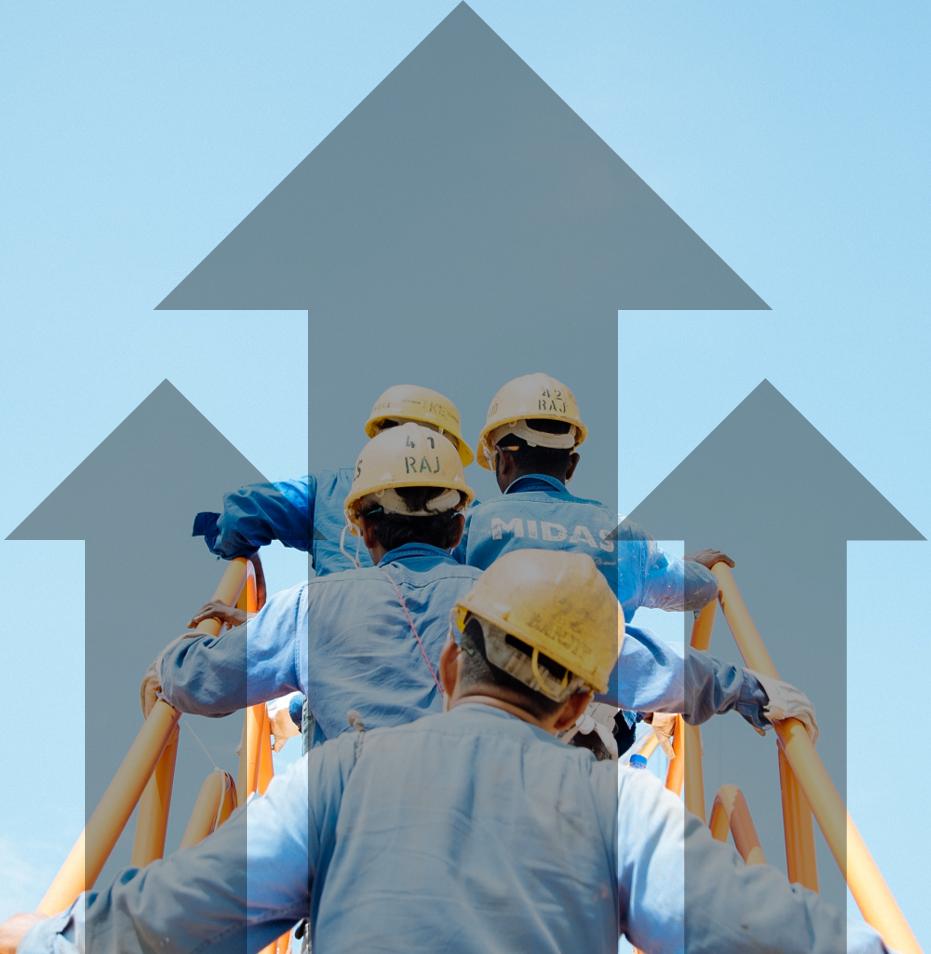 KnowledgeMate is powerful yet easy tool to create courses using variety of digital contents such as videos. images, presentations, and document. You can also create quiz contents and add to your courses.
Easily reach everyone with multilingual videos: We understand that your workforce comes from across language borders, educational qualification and cultural variation. Hence we've built it to support multilingual videos, where user can choose preferred language while viewing video contents.
With KnowledgeMate you can:
Build courses in few clicks

BRiGS helps you digitise your existing document contents, and also develop 2D, 3D animation based contents as per your requirement. You can just select them and add to a course, and voila! your course is ready to be shared with users in just few clicks.

Versatile classroom

Multilingual video, presentation and host of other media support makes your classroom training easy and effective. Conduct quiz, get auto-generated validation and reports.

Anywhere-anytime

In case your workers need to refer a training material on the job, or your visitor need to go though the orientation program, they simply logs-in from a hand-held device and gets them on their fingertips.

Product Highlights
KnowledgeMate is a flexible, diverse and powerful tool to create and conduct training and assessment. It gives you the flexibility to create, manage, control and publish courses from your fingertips anywhere-anytime.
Ease of Use:

Intuitive UI, can operate without need of any technical knowledge. Easy user onboarding process, content and course creation in just few clicks. And we are always available for user training, and ongoing support to ensure successful technology adoption.

Platform infrastructure:

We support customized back-end implementation to suit your organization requirement, either On-Premise, Hybrid or Cloud. Also, Digital signage typically requires the display to be on 24/7, whereas your standard off-the-shelf consumer TV is only designed to be powered on for a few hours a day. Our commercial grade digital signage is designed to run continuously in a harsh environment.

Features and Functionality:

Assigning members, group training with multilingual videos, support for videos, images, various document formats, youtube, and virtually any content source, and more..
Sample KnowledgeMate Page on Mobile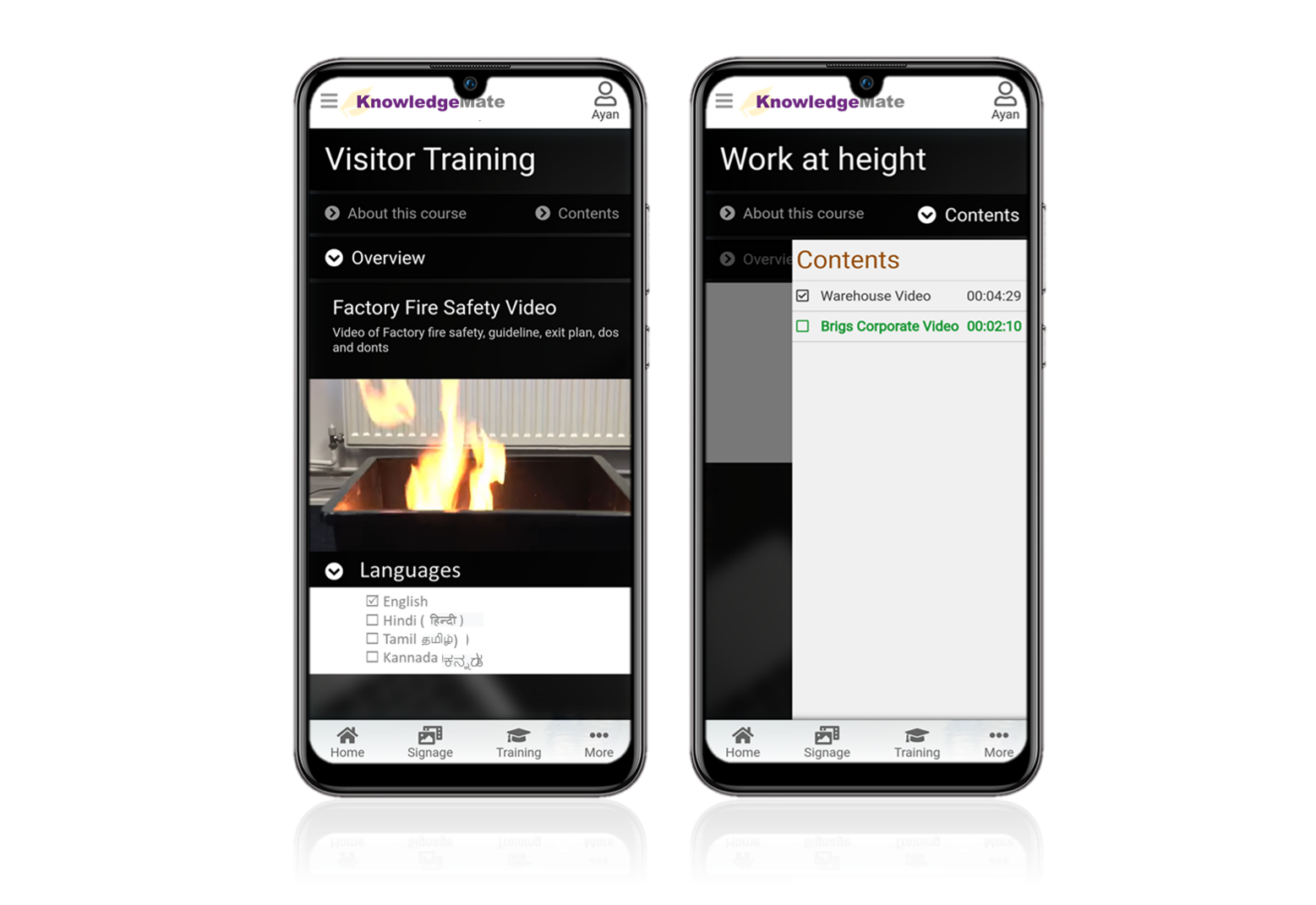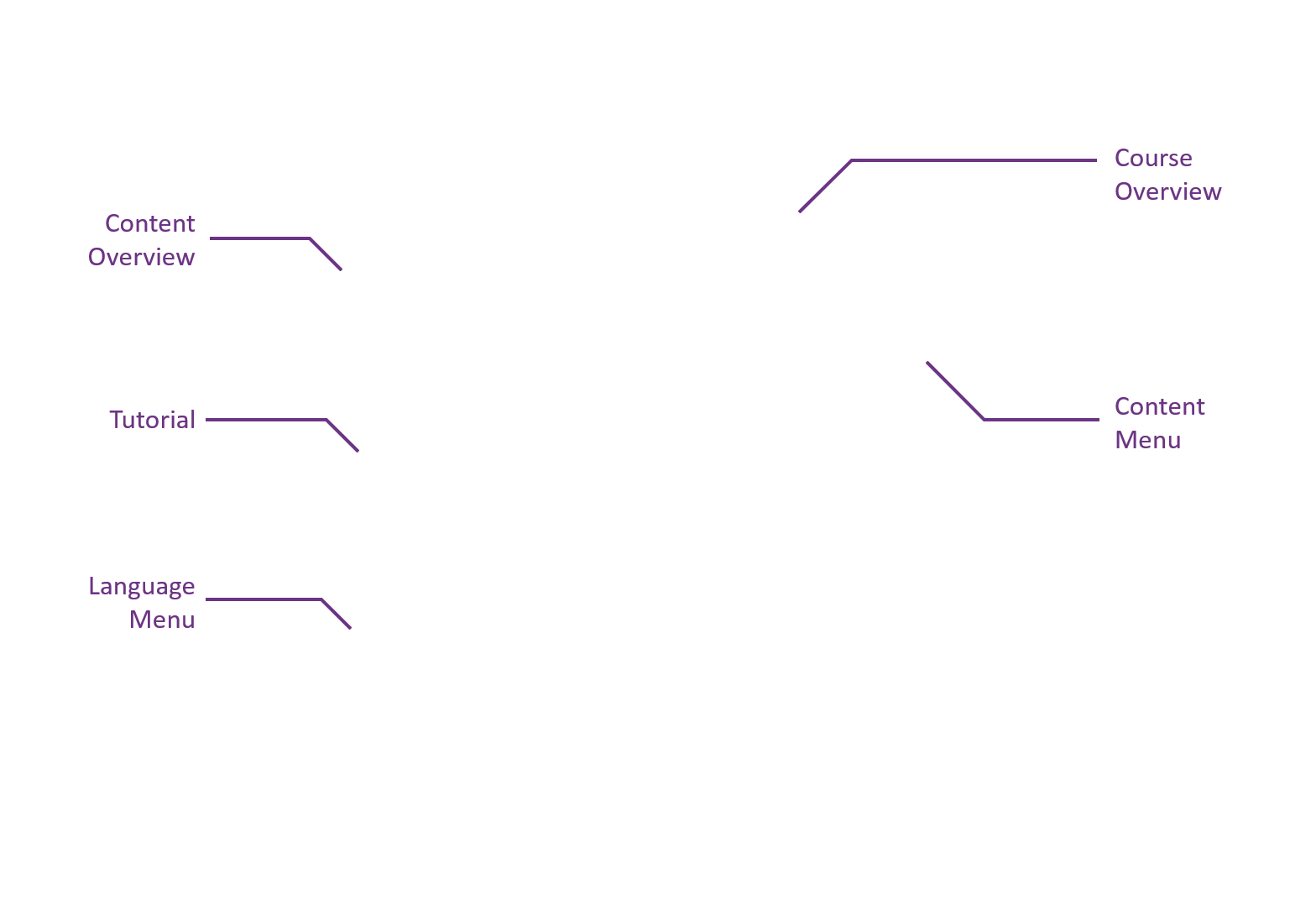 KnowledgeMate Contents
We create animated contents, does and don'ts, and any other contents that you require for digitizing your policies and process. We also do filmography in live environment according to your requirement, can be made consistent throughout your organization to standardize safety practices across borders, independent of language, qualification or cultural variation.
These contents are customized for your objectives, environment, and consistent throughout your organization to standardize safety practices across borders, independent of language, qualification or cultural variation. The Assessment-builder in the BVeU platform can be used to create custom Quizes and question papers for training and auto-validation purpose.
We work closely with you to develop contents for a Better environmental controls, smarter operation, and higher standard of safety, which will help you improve behaviour of workers towards a healthier, safer and productive work environment.

Copyright Reserved © BRiGS ESPRO Pvt Ltd