Build Lock out Tag out (LOTO) process, visual SOPs in just a few clicks from hand-held devices. Generate and download rendered process document.
View and execute step-by-step process, and capture proof of execution for review/approval.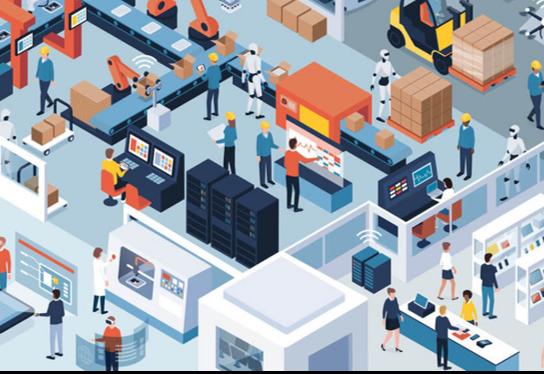 Not just LOTO processes... create any visual procuderes for operation, maintenance.
Necessary for every buisness, small or big

Regardless of the size or nature of your business, awareness of proper procudures is critical to safety and efficiency of your workplace, to avoid personnel injury and illness, environmental harm, or property damage..
Make them available to every users, either full-time employees, or contract workers

Accessible from anywhere anytime

The cloud based solution accessible from handheld device allows user to access the processes directly using BVeU app, as-and-when it is required. Not missing out any information.
Every step in the process... data is captured on-the-go, while performing the task.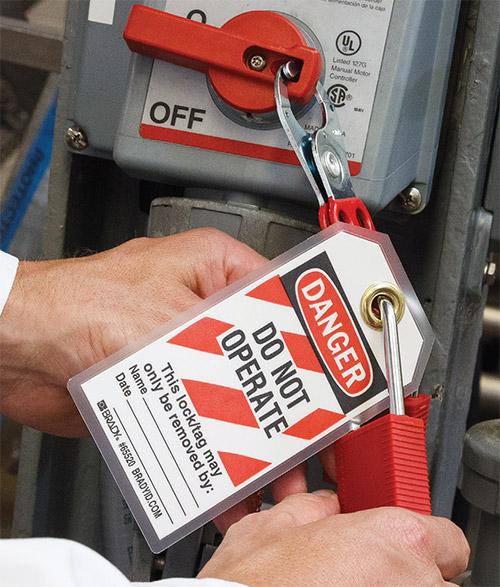 Efficiently execute standard operating procedures, maintenance, and effectively protect workers when they are exposed to hazardous energy.
Quick and easy

No need for professional help and long time to create appealing visual processes
Click images of the step by step procedure, lookup devices required for performing the process, enter the texts required... and done.
Process document will be rendered and ready to download immediately.

Monitor and approve

LotoMate is a comprehensive solution to create, review and approve processes as well as help executiing them.
The initiation process and approval by authorized personnel ensures only the right information is documented, and they are correctly executed. Also the notifications and reminders reaches right people, on time.

Create forms using BVeU Form-Builder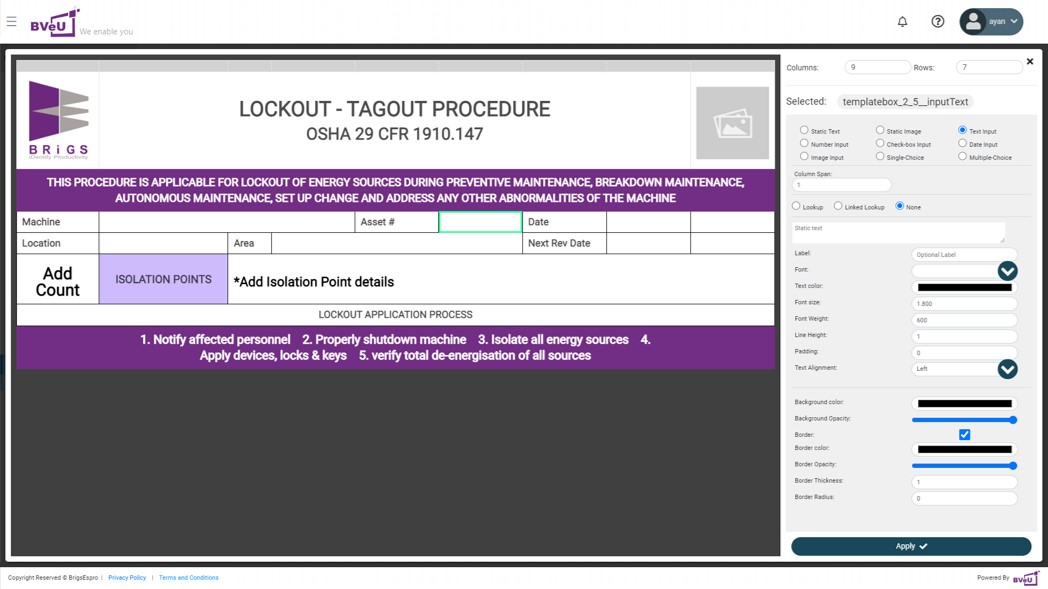 BVeU Form-Builder is an easy to use tool to visually create dynamic forms to capture data, without any technical / programming knowledge:
Preview the form as you keep adding columns and rows.
Configure cell types for different inputs llike - text, number, date, image, checkbox, multiple choice, lookup, etc.
Set width, merge cells.
Fonts, color, border, background of cells.
Build process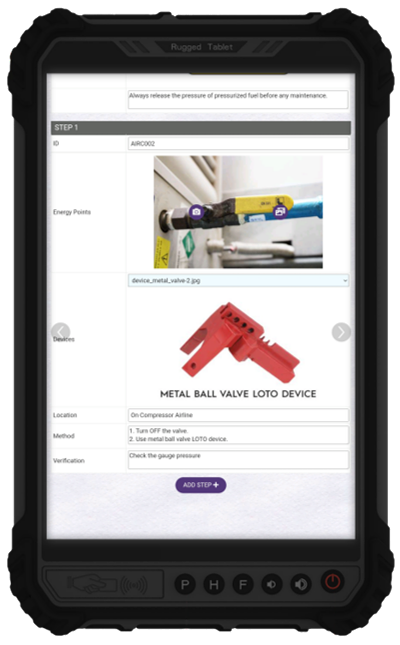 Build SOPs, LOTO process
Assign responsible users to create, monitor and approve the process.
Configure the forms to be filled-up.
Capture images, and input data using a hand-held device like mobile / tablet.
Review, approve/reject the process.

View, Download the process document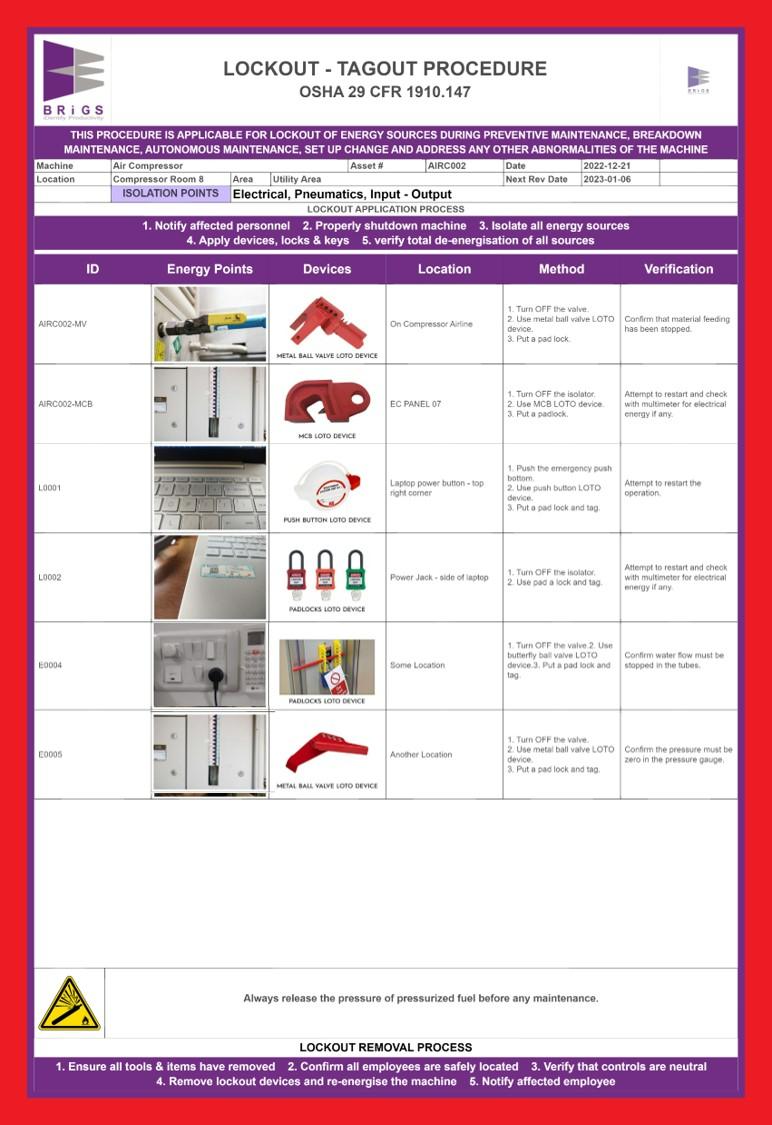 You can view and download the rendered document for printing and display
Final document is beautifully rendered by the tool automatically.
You can download it to print or display on a digital signage.
Execute LOTO procedure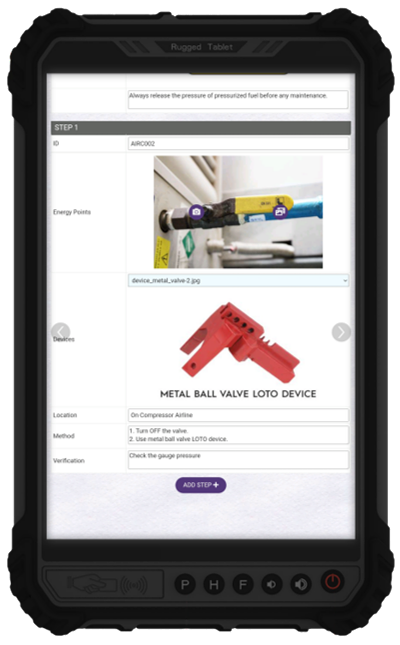 Execute a SOP or LOTO procudure
Assign responsible users to execute, monitor and approve the execution.
View the process step by step while executing.
Capture proof of execution for each step - image, text.
Review, approve/reject the executed process for further action.
Other LOTO Products and Services
An enormous level of energy is used today in modern day industries in many forms. From most basic electrical to pneumatic, hydraulic, machinal motion, gravity, chemicals, spring etc.. It is required to be vary of these energies during operation and maintenance.
All these energies needs to be in engineering control to avoid any kind of risk or resulting incident. Brigs - LetsDOLOTO is most comprehensive Machine safety & LOTO-TO program to identify all sorts of live and residue energies and provides proper means to stay safe from them

Copyright Reserved © BRiGS ESPRO Pvt Ltd