Safety & productivity solutions for metal and minerals industry
Metal and Mineral industry is potentially one of the most hazardous industrial sectors. It is full of hazards at every step of its operation. The combination of powerful equipment, heavy load movements and toxic gases and numerous other hazards can lead to hazardous incidents. Under such circumstances, it is essential to at least identify and communicate hazards that exist on each work site before work begins.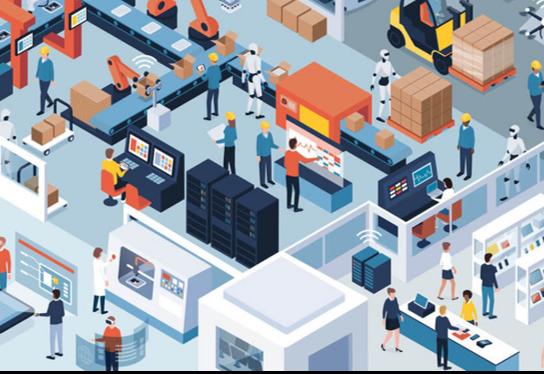 Metal plant is not just one industry but a combination of many sub-industries, having wide variety of hazards and oppurtunities of improvements. Under such adverse conditions establishing cost effective ways to improve equipment & process reliability and to ensure proper process performance and provide safe workplace is not easy.
We at BRiGS understand these hazards involved in these activities:
Raw material handling: Major hazards are dust and heavy equipment movement.
Coke oven and by-product plant: Here the main hazards are heat, dust, smoke, moving equipment, chemicals, fire, explosion, etc.
Road hazards: Road hazards are high because of the heavy concentration and heterogeneous nature of road traffic. This hazard has maximum accidents during the shift change timings.
Sinter plant: In the sinter plant main hazard is moving equipment, dust, smoke, etc.
Blast furnace: The main hazards at blast furnace are heat, dust, noise, liquid metal and slag, gas poisoning, moving equipment, moving locomotives, fire and explosion and working at heights etc.
Metal melting shop: The main hazard in this shop are heat, dust, noise, liquid metal and slag, moving equipment, suspended loads, working at heights, fire and explosion, etc.
Rolling mills: The main hazards at rolling mills are heat, noise, moving equipment, splinters, cobbles, suspended loads and slippery floors, etc
Power plant: The main hazards are heat, dust, working at height, noise, vibrations, gas and steam lines, etc.
Material handling: The main hazards are posture, excess loads, moving equipment, improper signaling and suspended overhead loads, etc
Other major hazards: Which are common to most of the places are working in confined space, working with improper tools, poor illumination, poor ventilation, electrical hazards, loco movements, unmanned crossings, unpreparedness for emergencies, unsafe scaffolding, overconfidence and working without safety appliances, personal protective equipments (PPEs), written clearances, and shutdown clearances etc. Violation of safety protocols and shut down procedures etc.
BRiGS iESPRO solutions contribute in such scenario to provide integrated safety for gaining competitive advantage & hence greater efficiency & productivity. We offer following solutions & services:
LOTO process implementation
Facility Safety Signage Audit
Facility Pipe marking
Tank & Vessel signage
Asset Marking
RTK Labels
Aisle & GID Marking
Safety Signs - PPE/Confined/General
Traffic & Road Safety Signage
Regular Audit & AMC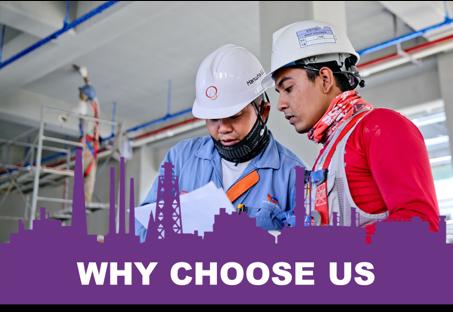 When it comes to visual workspace... one size doesn't fit all. Manufacturing is an ever-changing industry, there are always new issues, concerns and challenges. These challenges need to be addressed when trying to develop and implement strategies for successfully achieving a safe & productive workplace.
Visual communications tools such as signs and visual controls are relied on every day to ensure people are doing the right thing, the right way, at the right time and for the right reason – even when no one is watching.
Professional

We are core safety professionals, we undurstand industry needs, we work closely with you to understand your challanges, environment, workers, and build tailored visual solutions suitable for you. Our products provide unrivaled durability and visibility.

Tailored design

Our approach to providing visual solution includes identifying and eliminating deficit in visual information through discussion, conducting site study, and building the solution tailored perfectly fit for you.

End-to-end solution

We are a niche turnkey vilual solution provider functioning as a single point of responsibility for the implementation of all visual workspace requirements. Starting with requirement identification, design, fabrication, till installation.

Visually Enabled and Transformative
BRiGS is providing an ecosystem of communication through certified quality visual solutions connecting with internal and external stakeholders. In this environment, anybody can instantly see at a glance the current state of work, navigate their way around the area, know and drive inventory status, or track how the team are performing versus target, ensure regular safe machine maintenance, secure workplace safety, respond to emergencies and also know about corporate goals and initiatives..
Our visual workplace solutions aimed to reduce waste, enhance knowledge, promotes safety and improves productivity by bringing in worker behavioural change, and better discission making. This is achieved by bring in the aspect of:
Transparency: The ability of the production process or its parts is to communicate with people
Discipline: Making a habit of properly maintaining the correct procedures to ensure correct practices
Continuous Improvement: Focussed and sustained incremental innovation through repetitive visual learning
Job Facilitation: Physically or mentally ease people's effort on routine, already known facts by offering various visual aids
Visual Workplace Contents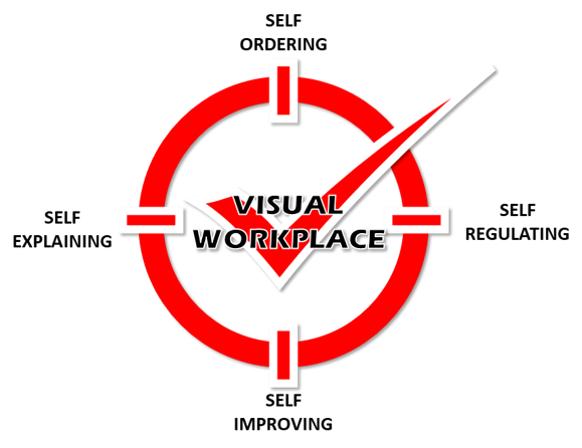 We create contents for visual SOP, safety, efficient operation, emergency response, way-finding and more. The contents are designed for your workers to get trained, reinforce safety behaviour, and access in "moment of need".
These contents are customized for your objectives, environment, and consistent throughout your organization to standardize safety practices across borders, independent of language, qualification or cultural variation.
We work closely with you to develop contents for a Better environmental controls, smarter operation, and higher standard of safety, which will help you improve behaviour of workers towards a healthier, safer and productive work environment.

Copyright Reserved © BRiGS ESPRO Pvt Ltd